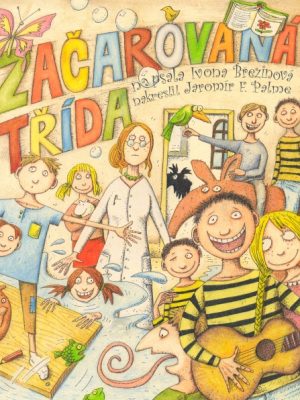 Original title: Začarovaná třída
Publisher:
JaS, Prague, (4th Edition)
,
2012
Age: 6+, Children's Literature
Award:
The Golden Ribbon for best children's literature
Selected for the IBBY 2004 Honour List
Rights sold:
French, Romani, Slovene, Slovak, Serbian, German, Macedonian
A funny book that combats prejudice against minorities.
At first Class 3A is a completely ordinary class. One day, however, the door opens and new students come in. They are three brothers from a Roma family, who have slightly dark skin and bear strange names.
A few weeks ago, they moved to the city, their parents being wizards in a circus that moves from place to place. So the three brothers always have to go to school somewhere different. Now they are new in 3A, which immediately turns into a class where strange things start to happen.