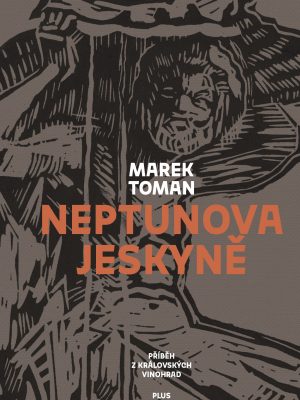 Original title: Neptunova jeskyně
Publisher:
Plus, Prague
,
2018
Allegories of contemporary society from one of Prague's parks. This novel could also serve as a history textbook for those who love stories.
A statue of the god Neptune adorns the fountain by the entrance to the famous artificial cave in Prague's Havlíček park. Marek Toman has the god come to life and uses him as a means and mouthpiece to observe major events in Czech society from the 1870s, when the industrialist Mořic Gröbe has the Havlíček Gardens beautified according to his artistic scheme, to the present day.
Toman makes skilful use of the historical backdrop and the malleable narrator Neptune for a thoughtful depiction of entirely contemporary dramas. Over the course of more than a hundred years, his historical witness manages to experience a great deal: a synagogue, Czech, German and Jewish women, both World Wars and the postwar arrangements.
Marek Toman has a feeling for inanimate objects. In his books they become living, almost elemental narrators who describe Czech history better than flesh-and-blood characters.