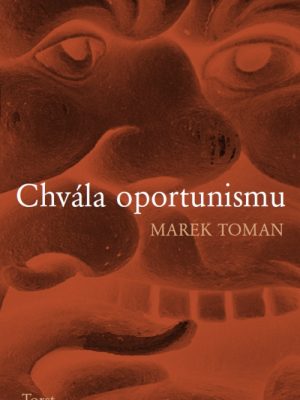 The Praise of Opportunism
Original title: Chvála oportunismu
Publisher:
Torst, Praha
,
2016
Award:
The book received the "Czech Literary Fund" award in 2017.
Rights sold:
Serbian, Macedonian, German
The author has found a truly original voice for the retelling of modern Czech and Central European history: the testimony of a building that has been witness to many historical, military, political, and personal events.
Marek Toman's fictitious memoirs have an unusual, lofty protagonist: the Černín Palace, located in the vicinity of the Prague Castle. Built in the 17th century as the residence of Humprecht Jan Černín, the Habsburg imperial ambassador to Venice, it is currently the seat of the Ministry of Culture. Marek Toman has made the largest Baroque structure in Prague the protagonist of his novel, commenting upon the historical events that have passed it by over the centuries. Narrating its own story, the palace also describes the turning points in Czech history, from the day it had been built up until the present days. Over time, the palace has served as a picture gallery, a hospital, military barracks, a shelter for the poor, or office of the Reichsprotektor during the Second World War. In great depth, the palace discusses the death of Jan Masaryk: after the Communist putsch in 1948, the former foreign minister fell out of the window of his quarters on the third floor of the palace. Could it have been murder? The building also remembers Reinhard Heydrich, Hitler's right-hand man in the Czech lands, assassinated in 1942.
Thanks to the truly original form through which The Praise of Opportunism manages to capture the passing of history, the novel bears comparison with the best works of current European fiction: Michel Faber's The Crimson Petal and the White, Hilary Mantel's Tudor saga, or The Great Century by Swedish writer Jan Guillou.