Marek Toman, Magdalena Rutová: Golden Ribbon for best children's literature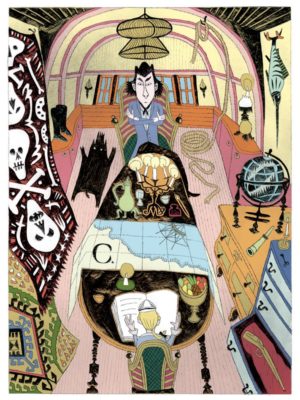 Marek Toman's latest book The Amazing Adventures of Florentin Flowers, the Righteous Pirate in the Service of Madame L., which he created in collaboration with the illustrator Magdalena Rutová, has won a prestigious award, the Golden Ribbon, for best illustrations. The colorful pictures full of carefully worked details accompany a humorous story about survival on a pirate ship.
This swashbuckling novel for older children combines a sea adventure with a journey through the most famous works of world literature.