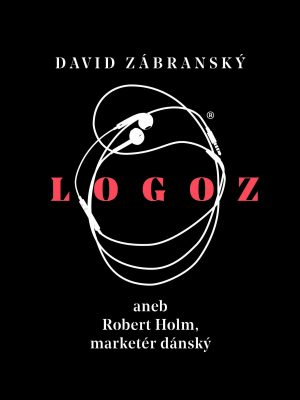 or Robert Holm, Danish Marketer
Original title: LOGOZ aneb Robert Holm, marketér dánský
Publisher:
Větrné mlýny, Brno
,
2019
A wry, disturbing game, featuring current political problems
From the perspective of the near future, the author deals with our present time, its divided societies and global challenges. What if the European elites decided to leave the exhausted continent and choose "elitexit"? Would they be able to build a new, wiser civilisation?
Robert Holm, a Danish branding expert, arrives at a marketing conference in Shanghai, China. While visiting a big shopping center, he witnesses the deaths of two people. This experience shakes him deeply and Holm decides to fight capitalism and its artificial consumerist world. From now on he wants to use his expertise to improve the quality of the environment, avert global warming and motivate people to live in an eco-friendly way. With the help of social networks he manages to start a mass migration. Led by Robert Holm, the European elites leave the continent and settle in war-ravaged Syria, where they build a new civilisation based on a simple life with conservative values. This new society is shielded from the old world by a wall. But this wall is a hi-tech invention creating a mere bubble amidst the apocalypse. 
Zábranský's new novel has been published at the same time as the Czech translation of Michel Houellebecq's Serotonin. In their latest works both authors present a nontraditional conservative critique of globalization, rejecting overproduction and the ideology of the free market. However, while Houellebecq is content with cynical description, venting frustration, and a few grimy jokes, Zábranský goes deeper, and even though one may disagree with him in some ways, he indicates what 21st century conservative thinking might look like.