Born in 1969, Markéta Baňková is a writer and artist. The topics of her books are the mysteries of the natural sciences, which she approaches through fiction. Quantum mechanics, genetics, neuroscience and physics are presented in the everyday setting of interpersonal relationships, often incorporating black humour and a touch of the absurd.
Holding a degree in Fine Art (Printmaking and New Media) from the Academy of Fine Arts in Prague, Markéta Baňková provides her own illustrations to her books. In her work as an artist she crosses the boundaries of multiple genres. She experiments with these innovatively, most notably in the form of net-art.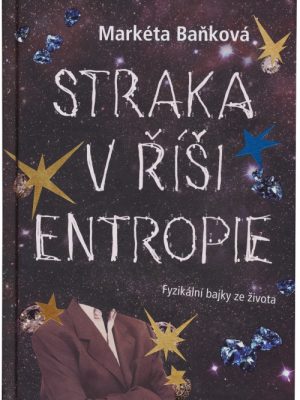 2010
Age: 12+, Children's Literature
The author has devised an original and engaging way of conveying a lot of key scientific ideas in a comprehensible and enjoyable way. The science is embedded in a series of stories which will entertain as well as enlighten both young and old readers.
Professor Martin Rees, Astronomer Royal on